Custom Benzgem by GuyDesign®, Luxury, G-H-I-J Diamond Quality H&A Round Cut, Modern Tiffany Alternative Solitaire, Completely Bespoke Engagement Ring, 10192
10192DG.3283211.81021370.123823.1 - G-H-I-J Color 8 x 8 Hearts & Arrows, American Ideal Cut, Benzgem Believable Imitation Diamond Solitaire
I have the Simplest tastes...
I am always Satisfied with the Best
cit. Oscar Wilde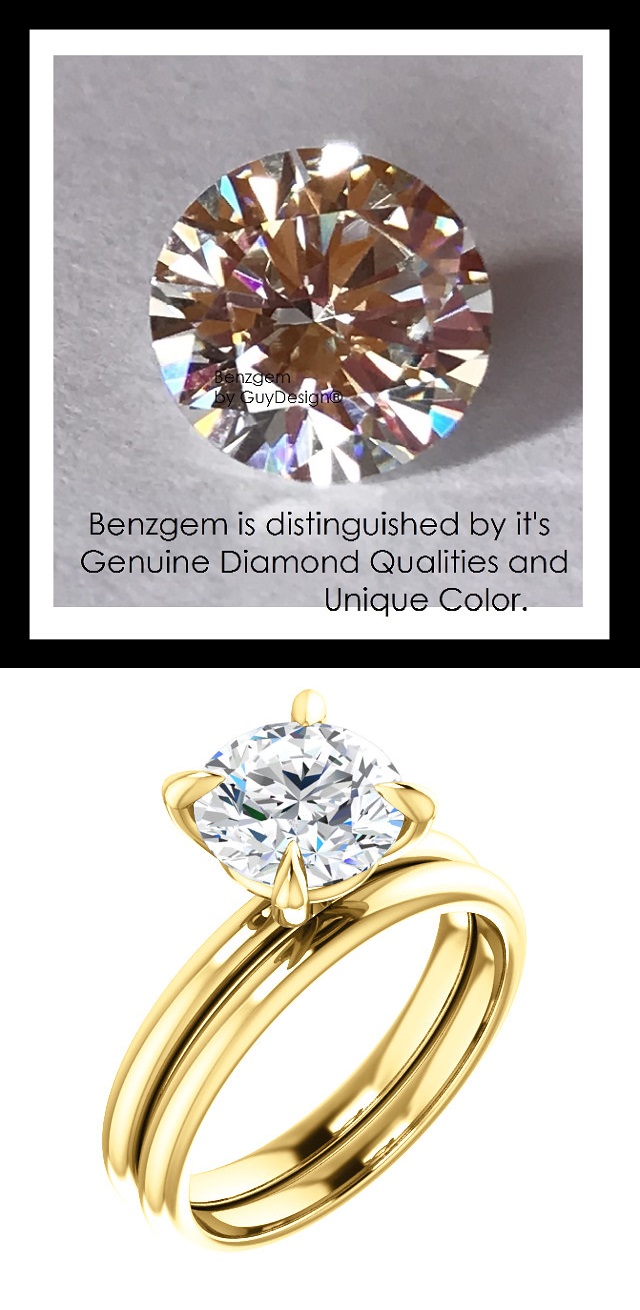 Wedding Band sold Separately.
BENZGEM is Distinguished by its Genuine Diamond Qualities and Unique Color.
Custom Jewelry, Designed, Cast, Set and Polished in the USA.

Right Hand or Engagement Ring. Photographed in a ring size 7.

This Custom Ring Style may accommodate several Shapes and Sizes.

Features an Excellent 1.91 carat Hand Cut Round Shape Benzgem by GuyDesign®, GIA G thru J Color Equivalent Precise Cut Diamond Copy.

Completely Bespoke design, All shapes, All Precious Metals Available.

Wedding bands are sold separately and are Designed expressly for use with this Solitaire Ring.
Specializing in Luxury for the Luxurious!