Posted by Guy Michael Smith on 22nd Mar 2020
I have the Simplest tastes...
I am always Satisfied with the Best
cit. Oscar Wilde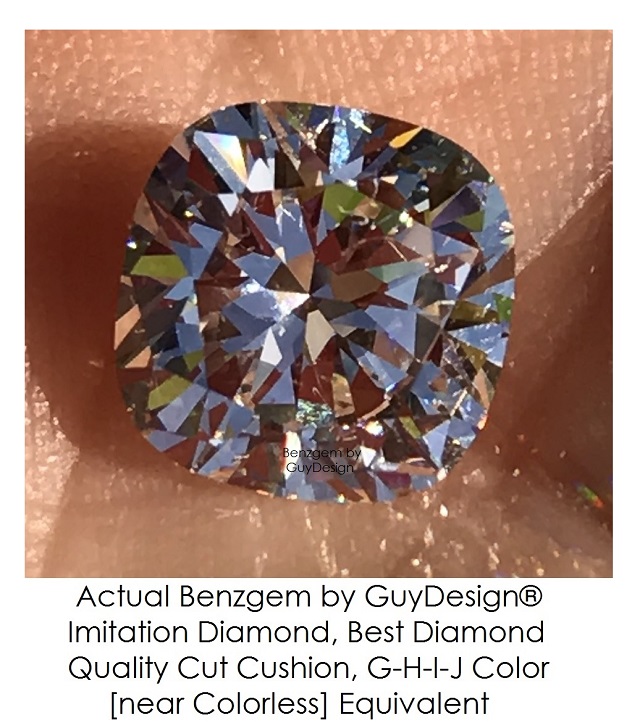 Benzgem is the certified Best Imitation Diamond ever created and is the CLOSEST to any Natural Mined Diamond available on the Market. The combination of Rough Body Color, its Diamond Quality Cut and Clarity make it compatible with the natural mined diamond jewelry you already own.
Left Rough - Equal to Type IIa Mined Diamond, Colorless, Purest – Completely Clear like a pool of cool water.

Center Rough, Benzgem, is the most Believable and Realistic - Near Colorless, White – Equal to GIA G-H-I-J Mined Diamond Color Range.


Right Rough - Faint Yellow – Equal to GIA K-L-M Mined Diamond Color Range.
Benzgem by GuyDesign® - Best Diamond Copy in the World